Case Study: Dedicated Runners
Services & Technology:
Web Design • Web Development • Branding • Click [here](http://dedicatedrunners.net/) to view full site.
The Goal:
Design and build a logistics company's website from scratch in 2 days.
How We Did It:
Dedicated Runners are a logistics company from Chicago, IL. We were tasked with designing and developing a full website in 2 days. We went to work and began researching logistics companies and began to learn how they exist online. We took notice of different website features, but mainly their offering of a broad range of services and a job application section. We also implemented a beautiful set of professional stock photos which we offer to our clients at no cost.
Final Design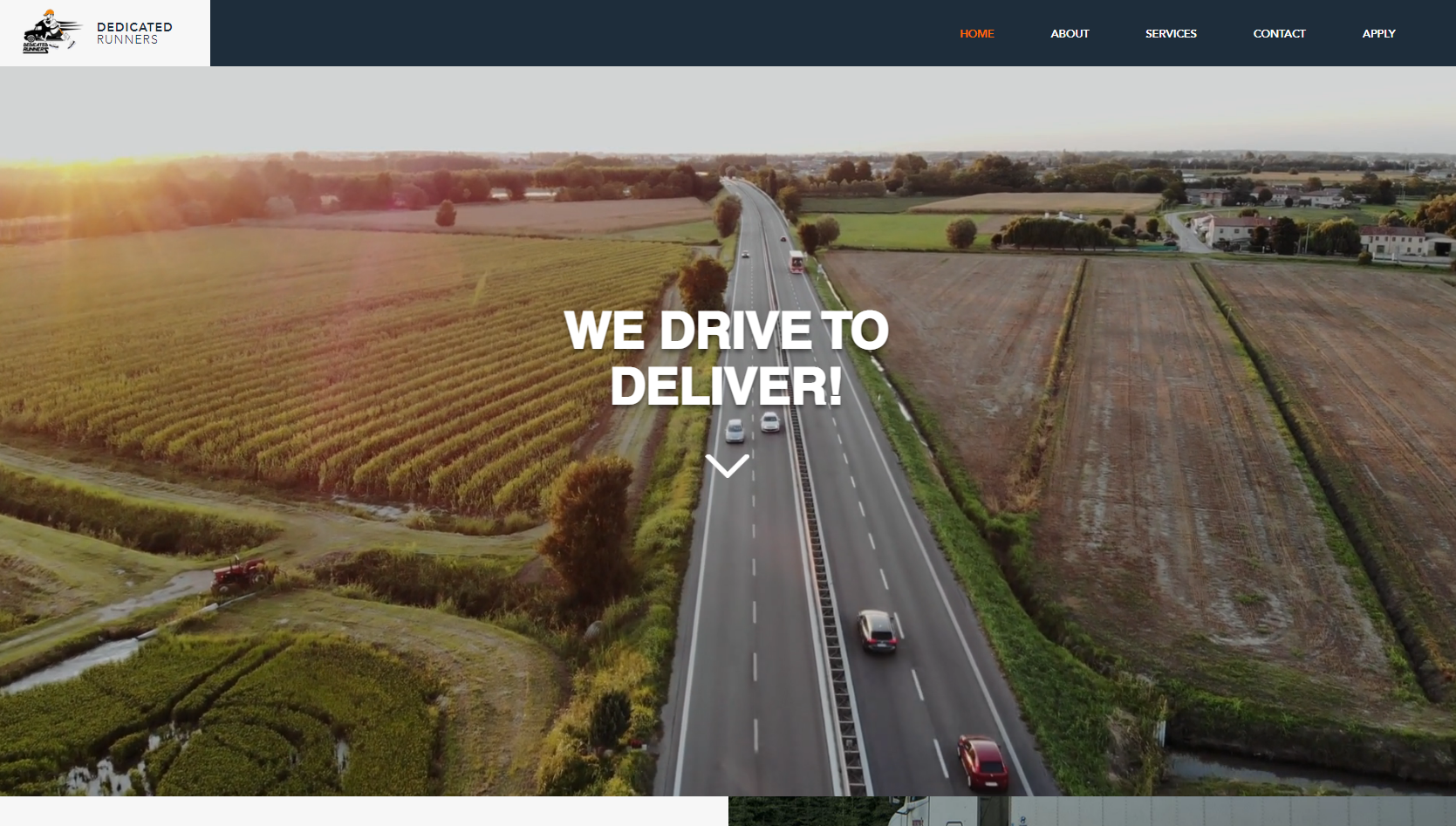 Let's Get In Touch
Let's figure out how we can help you create and/or manage your online presence. (Our consultations are totally free.)