Case Study: SSR - Stock Superstars Report
Services & Technology:
Web Design • Web Development
The Goal:
Redesign and rebuild the Stock Superstars Reports's website.
How We Did It:
SSR is an educational, portfolio-building publication that makes low risk and high returns a priority. The American Association of Individual Investors (AAII) offers SSR as a product/tool for their members. They needed a fresh look for a decade old website and we delivered a modern, colorful, and concise website design. We used lean frontend technology to optimize SEO and increase page speed.
Final Design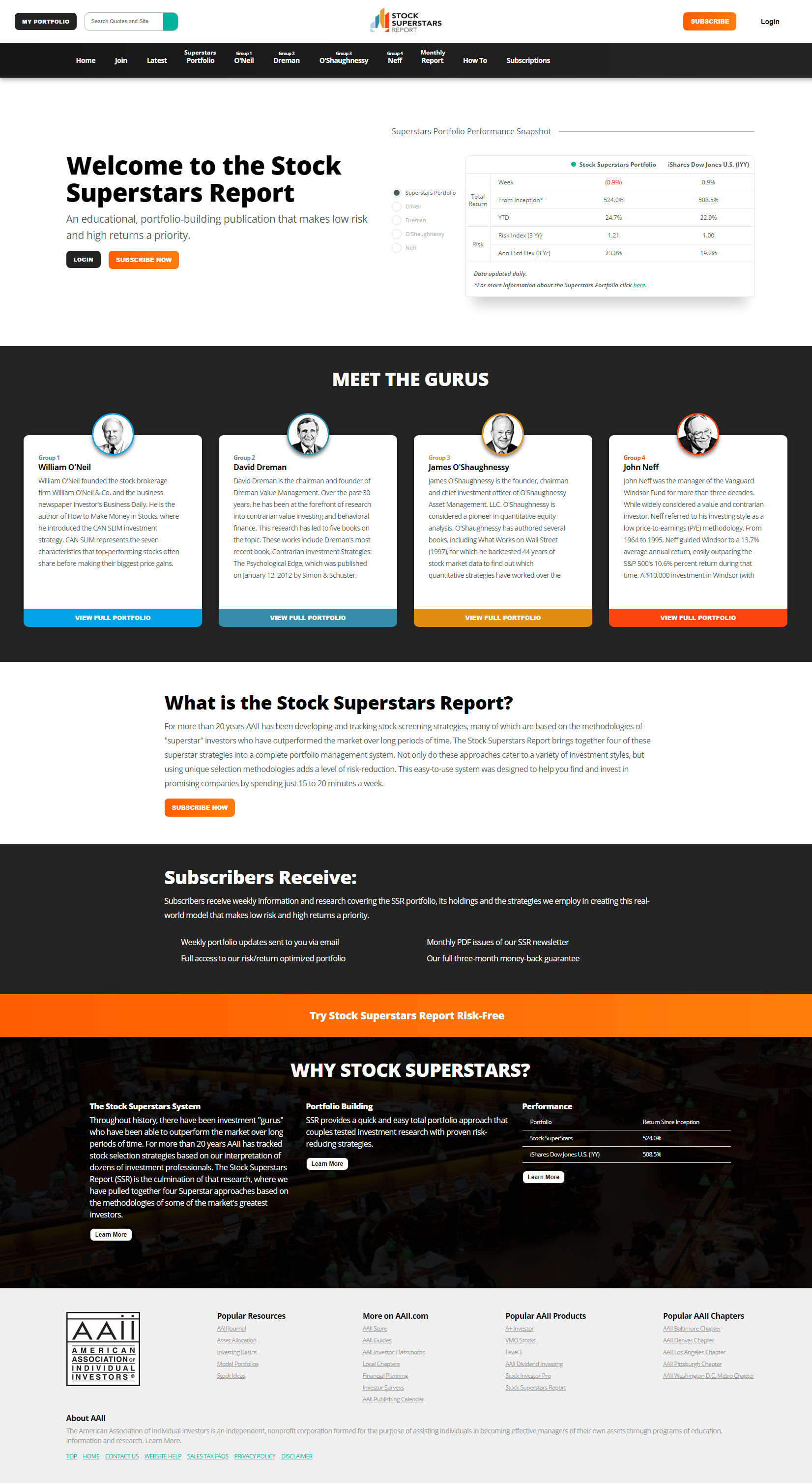 Let's Get In Touch
Let's figure out how we can help you create and/or manage your online presence. (Our consultations are totally free.)